Corporate Yoga Classes and Workshops
Onsite weekly, bi-weekly, or monthly Yoga and meditation classes tailored to your team's needs and schedule
Yoga Circle Downtown proudly delivers onsite Yoga classes to organizations throughout Los Angeles. Whether you're looking for a full-on Yogic workout, a bliss-filled meditation session, or something in between, we'll design a class just for you. Yoga's benefits extend far beyond that of a standard exercise program. This effective stress management tool can relieve work-related aches and pains and help boost focus, mental clarity/acuity, and team camaraderie.
Invest in your team's health and wellness and watch their productivity and happiness soar!
Please send us a message to learn more.
Yoga in the Workplace: A Therapeutic Yoga Workshop
Perfect for Wellness Week or any time you need a refresher. All you need is your breath and a standard office chair. One-hour and 75-minute options available.
As we power through the workday, stress and anxiety can cause us to hold our breath and tense our necks, shoulders, and backs unwittingly. This can cause physical pain, anxiety, and even depression.
During this workshop, Yoga teacher and therapist Knekoh Frugé, C-IAYT, YTRx, will guide your team through quick Yoga and meditation techniques designed to help de-stress and revitalize throughout the workday.
You'll learn how to:
Use your breath to calm, clear, and reenergize the body and mind
Stretch and open the body to relieve areas of tension
And best of all, how mini meditations refresh the spirit, reduce stress and anxiety, and guide you down the path to health and happiness!
Attendees will leave with a handout to reference so they can incorporate techniques learned during the workshop.
Connect with Knekoh (send us a message) and let's change lives — one breath at a time.
Our clients include:
Boston Public
Cartoon Network
Cornerstone Research
Deloitte
First 5 LA
Keck School of Medicine of USC
Loyola Law School
Metropolitan Water District
Miss Me
Peace Over Violence
Skidmore, Owings & Merril Architects
TheWrap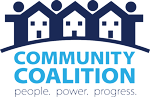 Community Coalition can sometimes be a high stress work place
due to the nature of our work. When we decided to start offering yoga, Yoga Circle Downtown was accommodating and designed yoga classes that met the needs of every Community Coalition staff member. We love starting our week with a great work out and positive energy."
- H. Sheikh, Community Coalition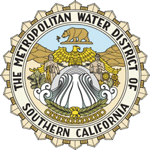 Knekoh and her staff at Downtown Yoga Circle have been fantastic.
In five years, not one instructor has called in sick or even been late to class. The one time an instructor needed to be absent, Knekoh told me about it months ahead of time and arranged for a substitute so the class was seamless. I really love dealing with Knekoh, she is responsive, communicative, and professional. I highly recommend Downtown Yoga Circle."
- M. Mead, Metropolitan Water District
Learn More: send us a message