Welcome and Namaste…
Since 1999, Yoga Circle Downtown has proudly delivered the benefits of Yoga to the Los Angeles area. We offer an exceptional staff of experienced teachers, a beautiful practice space in the historic San Fernando Building, and a community of like-minded souls. Join us and discover wellness, strength, and happiness!
We're Live Streaming
We're using Zoom as well as Instagram.
You do not need a Zoom account

Group Classes are listed below; Send an email for private one to one's and Yoga Therapy.

For Zoom, please send an email to admin@yogacircledowntown.com at least 15 mins before the class you want to take and we will send to you the link for that class and get you signed up to receive daily links.

For Instagram simply follow @yogacircledowntown, be on at the designated time and tune in to @yogacircledowntown when we go live.

Click here for schedule
Satellite Classes
Group Yoga Classes Around Greater Los Angeles
Yoga Circle Downtown partners with communities and organizations to host public satellite classes across the city.
Free Community Class: Eng/Span Bilingual Yoga
When: On Winter Break
Returns Spring 2020
Where: The Welcome Pavilion,
Los Angeles State Historical Park,
1315 N. Spring St., Los Angeles, CA 90012
Connect with community and start your weekend right at this family-friendly class taught in English and Spanish. Experience open air yoga in a unique setting under the DTLA skyline. No sign-up necessary; all levels welcome.
Yoga at the Chevy Chase Library
When: Saturdays, 9:00 - 10:00 am
Where: Chevy Chase Library,
3301 E Chevy Chase Dr.,
Glendale, CA 91206
Flow through vinyasa right into the heart of meditation in this beautiful mid-century library nestled in the serene hills above Glendale. Who knows… you may see a deer or two peek in through the windows!

Cost: 10 weeks for $150
Registration/pre-payment required through the City of Glendale. Register by phone: tel:1-818-548-2184
Our Teachers
Meet the talented and dedicated teachers of Yoga Circle Downtown!
Featured Stories & Videos
Since we opened in 1999, Yoga Circle Downtown has evolved into a closely-knit community built upon a passion for traditional Yoga. Learn more about us and the magic surrounding what we do — here's a collection of articles written by and about us, as well as colorful snippets of life in-studio.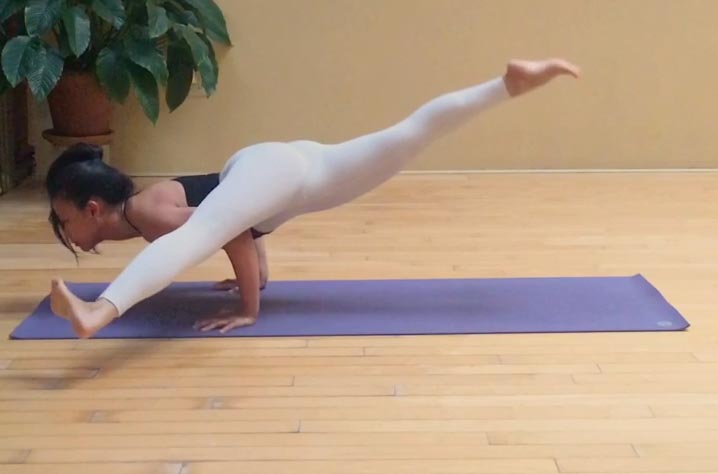 ✖
Jacqui flows from one-legged Bakasana to tripod headstand to Eka Pada Koundiyasana I to Eka Pada Koundinyasana II.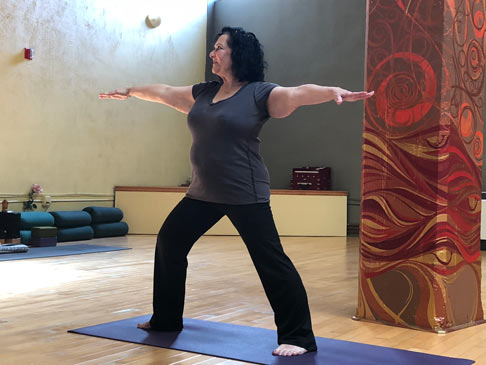 Patti Berman, 68, is dressed in black yoga pants and top, and wearing stylish fuchsia lipstick, even though it's a weekday morning. I'm meeting with Patti and Knekoh Frugé, her yoga…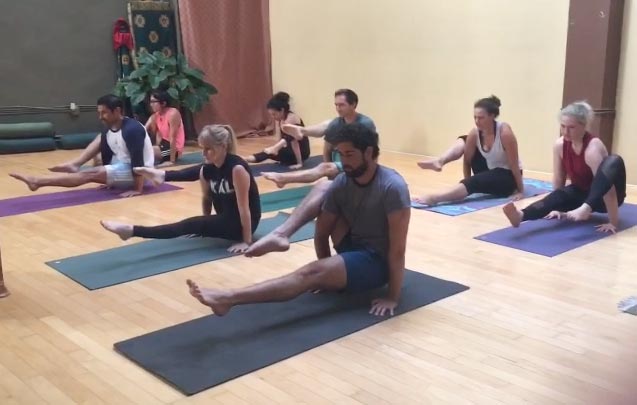 ✖
During our monthly Arm balance and Inversion Workshop, Jacqui works individually with each of our students on various challenging poses, as appropriate. At the end of each workshop, everyone demonstrates what they're most excited about learning that day. We love seeing these "after" videos. There is always so much joy in the room. Join us, and you, too, can learn to defy gravity, learn how to trust your body, and savor the possibilities.
During our monthly Arm balance and Inversion Workshop, Jacqui works individually with each of our students on various challenging poses, as appropriate. At the end of…
People are Talking…
Check out some of the amazing feedback we've received from students and clients. We are so grateful!
Location
400 South Main Street, Los Angeles CA 90013
Parking available at ATHENA GARAGE: 415 – 425 S. Main St, Across the street from the studio. $3 for 2 hours with our validation.

Tel: +1 (213) 620 1040