Jacqui Estrada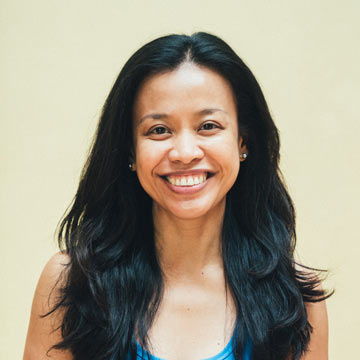 Jacqui Estrada's life was forever altered when profound heartbreak drew her to her first Yoga class at Yoga Circle Downtown in 2013. She realized that her heart called for more than what she already experienced… and knew that she had found the passion she was seeking in Yoga. After years of diligent, committed practice, she took the leap and trained for over a year as an apprentice under Yoga Circle Downtown's founder, Knekoh Frugé.

Jacqui's classes walk the line between challenging and light-hearted, fusing creative vinyasa sequencing with detailed instruction in advanced asana. Whether she's teaching her regular studio classes or leading Yoga Circle Downtown''s monthly Arm Balance and Inversion Workshop, she cultivates a supportive environment for students to grow, build strength and confidence, and amaze themselves along the way.

While Jacqui finds much joy through her own practice, connecting with her students through the transformative power of Yoga is what truly makes her heart sing. She routinely credits her students as a source of inspiration and loves seeing them evolve — physically, spiritually, and mentally. "There's so much more to Yoga than beautiful poses," she reflects. "That's just the tip of the iceberg." In turn, Jacqui's students recognize her for her undeniable authenticity and encouraging spirit.
Connect with Jacqui: