Rita Oliveira Turner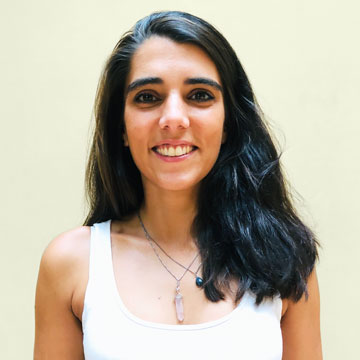 Rita Oliveira Turner's passions for music and spirituality took root at a young age. She first picked up a bassoon at the age of 10, and has been fascinated ever since. At the same time, "I have always been an empath and a seeker of divine connections," she explains.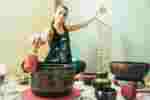 By the time she acquired her first Tibetan singing bowl at age 27, she had mastered the bassoon, left her small hometown in Portugal to study at the University of Classical Music in Lisbon, trained under one of her favorite bassoonists in Sweden, and established a career as a musician and music teacher.
Enchanted by the healing tones of her singing bowl, Rita began to use it in her teaching and personal spiritual practices. After moving to California in 2015, she took a huge leap toward integrating spirituality into her music career, studying sound healing and therapy at San Francisco's Globe Institute.
As a sound healer, Rita considers herself a mediator and a facilitator. She utilizes the power of sound to encourage relaxation and spiritual connection, her lush soundscapes lending an ethereal quality to our Yoga + Sound Bath Celebrations. Overall, Rita's mission is simple: to serve as a tool to help others delve into their inner selves, and by extension, discover their own healer within.
Connect with Rita:
Instagram: @ritasoundyoga